If you live in Perth and own a car, you must be familiar with the importance of having a reliable mechanic. Whether it's for routine maintenance or unexpected repairs, a good mechanic can make all the difference. Fortunately, the rise of mobile mechanics has made it easier than ever to get quality car services without leaving your home or office. In this article, we will explore the benefits of a mobile mechanic service in Perth, how to choose the best service provider, and what services you can expect.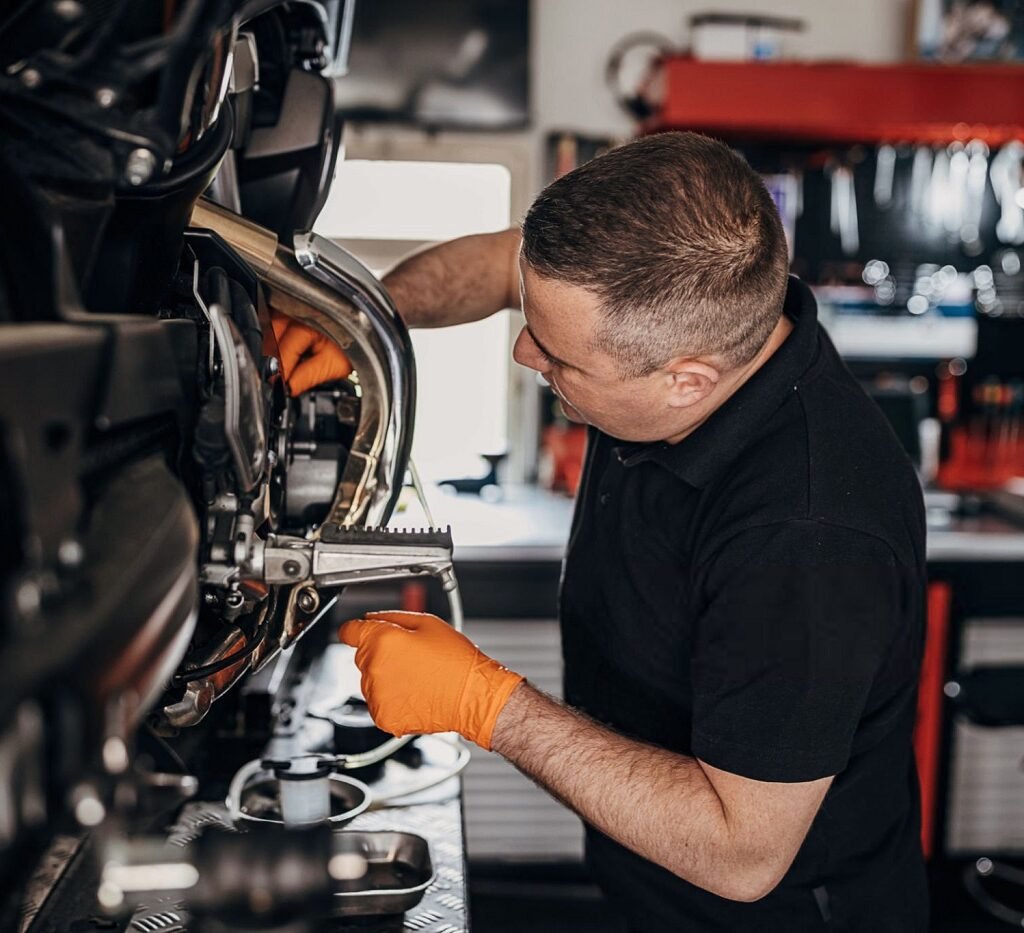 Benefits of a Mobile Mechanic Service in Perth
As the name suggests, mobile mechanics are professionals who will come to you, no matter where you are in Perth. Here are some benefits of choosing a mobile mechanic:
1. Convenience
The most significant advantage of mobile mechanics is convenience. Instead of having to drive your car to a mechanic's workshop, the mechanic will come to you. This means you can get your car serviced or repaired while you work, relax at home, or spend time with your family.
2. Time-Saving
Visiting a mechanic's workshop can take a lot of time, especially if you live outside Perth's CBD. With a mobile mechanic, you can save time on traveling to and from the workshop, waiting room wait times, and you don't have to take time off work to get your car fixed.
3. Cost-Effective
Mobile mechanics typically have lower overheads than traditional workshops, meaning they can offer services at a lower price.
4. Transparency
When a mobile mechanic comes to you and works on your car, you can see everything they do. This increases transparency and trustworthiness, as you can see exactly what is going into your car and the quality of work being done.
How to Choose the Best Mobile Mechanic Service in Perth
There are many mobile mechanic services in Perth, so how do you choose the best one for you? Here are some factors to consider:
1. Qualifications and Experience
It is essential to choose a mobile mechanic who is qualified and experienced. Look for mechanics who are licensed, insured, and have many years of experience in the automotive industry.
2. Reputation and Reviews
Consider the reputation of the service provider by checking online reviews from previous customers. You can check social media platforms or online review websites like Yelp, Google, and Facebook.
3. Price
Despite getting affordable services, the cheapest option might not always be the best. Ensure you compare prices from different service providers and evaluate the quality of their work before making a decision.
4. Range of Services
Check the range of services that they offer to ensure that they can help you with any issue on your car. This ensures that you won't need to go to another mechanic if you need a more specialized job.
5. Response Time
Choosing a reliable and efficient mobile mechanic service means that you can get your car fixed quickly in case of an emergency.
Services to Expect from Mobile Mechanic Services in Perth
Mobile mechanic services offer a wide range of services, including:
1. Logbook Services: Mobile mechanics can help service your car as per the manufacturer's specifications.
2. Brake Repairs: Mechanics can diagnose and fix brake problems in your vehicle, restoring the vehicle's ability to stop safely.
3. Battery Replacements: Mobile mechanics can diagnose what's wrong with your vehicle's battery and replace it if necessary.
4. Electrical Repairs: They can help diagnose and solve various electrical issues.
5. Roadside Assistance: Mobile mechanics will come to where you are and provide roadside assistance, ensuring you don't have to tow your car to a workshop.
6. Engine Diagnostics: Mobile mechanics use high-quality diagnostic equipment to track down any engine issues.
In Conclusion
As Perth has a busy life, mobile mechanic services will save you time, money, and stress. You can count on the team at Mobile Mechanic Perth to assist with any car repair or service when you need it. Ensure you choose a reliable mobile mechanic in Perth who is qualified, experienced, and can offer you a wide range of services.